Reptile & Amphibian Directory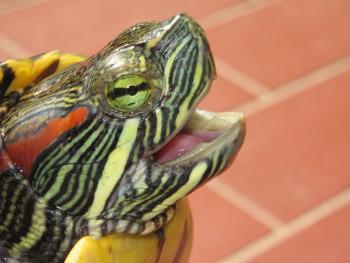 Hello and welcome to Best Reptile Sites Reptile Links Directory.
We are a human edited reptile directory so each site is checked for quality before inclusion.
We have lots of great reptile and amphibian Web sites so please browse our categories. You'll find many great reptile sites here.
Add Your Reptile or Amphibian Site
Featured Reptile Sites
Categories
---
Latest Reptile & Amphibian Links
Reptiles Forum
Spanish reptile forum with with thousands of active visitors.
Added February 27, 2014 - Category: Forums
---
Kimbrells Coldblood
Kimbrells Coldblood provides dubia roaches and feeder insects to the reptile community. We also have the supplies necessary to take care of your insects. We have the highest quality while maintaining very competitive pricing.
Added February 25, 2014 - Category: Reptile Supplies
---
Paws Critters
Paws Critters is a business website listing directory categorized by state. Choose a State and a pet-related category for listings in your area, or submit your pet related business and website for free inclusion.
Added January 27, 2014 - Category: Directories
---
Small Pet Feeders
Live pet foods, fishing baits, organic pest controls, vivarium plants, and beneficial Organisms for the garden & terrariums for sale. Live foods for reptiles (beardies, chameleons, geckos, turtles), amphibians (frogs, newts, salamanders), invertebrates (spiders, scorpions, mantis), aquariums, and other exotic pets. Free insect & pet caresheets and blogs on exotic pets, fishing, aquariums, terrariums, organic gardening, and hiking.
Added December 9, 2013 - Category: Reptile Supplies
---
Reptilia Reptile Rescue
A reptile rescue centre based in West Yorkshire to help out with the ever increasing demand to find reptiles a good loving, forever home.
Added December 7, 2013 - Category: Rescue | Shelters
---
---
---
Privacy Policy
|
Sitemap
Copyright © 2008-2014 BestReptileSites.com
Frog Favicon by
Gina Mikel
.
Top left BestReptileSites.com banner partially made using tubes from
graphicssoft.about.com
.
Website thumbnails provided by BitPixels
Image of turtle closeup from
Wikimedia Commons
and published under the
GNU Free Documentation license
version 1.2 or later. Image has been resized.
Image of blue crested lizard closeup from
Wikimedia Commons
and published under the
Creative Commons Share Alike 2.0 Generic license
version 1.2 or later.
Hotvsnot.com Pets Directory
|
Directory Critic
|
All animal websites
|