Reptile & Amphibian Directory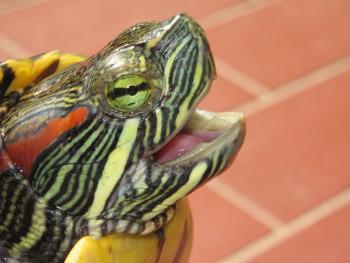 Hello and welcome to Best Reptile Sites Reptile Links Directory.
We are a human edited reptile directory so each site is checked for quality before inclusion.
We have lots of great reptile and amphibian Web sites so please browse our categories. You'll find many great reptile sites here.
Add Your Reptile or Amphibian Site
Featured Reptile Sites
Categories
---
Latest Reptile & Amphibian Links
Pet Veiled Chameleons
Complete guide to pet chameleons. This specific topic is revolved around Veiled chameleons. They are a very popular species that people love to have as pets.
Added February 28, 2015 - Category: Chameleons
---
Find Reptile Rescues
A directory of reptile rescue centers and organizations.
Added February 6, 2015 - Category: Rescue | Shelters
---
Kreuters Terrarien Welt
Kreuters Terrarien Welt, die seite mit tipps, tricks & informationen rund um die terraristik. (Kreuters Terrariums World, the site with tips, trick, and information about reptiles.)
Added December 25, 2014 - Category: Reptiles & Amphibians
---
Cobras.org
Cobras.org was one of the first and only resources dedicated to the King Cobra, the world's longest venomous snake. Whether you're doing a homework assignment or scientific research, there's sure to be something here for you. Cobras.org offers plenty of pages with detailed cobra information, and since 2014 - we provide updated info and news on other snakes and reptiles as well, in addition to hundreds of pictures and videos.
Added December 3, 2014 - Category: Snakes
---
My Chameleon Online
My Chameleon Online website is dedicated in helping people learn more about Chameleons. With information about keeping Chameleons in captivity and an ever growing list of reputable suppliers.
Added November 16, 2014 - Category: Chameleons
---
Privacy Policy
|
Sitemap
Copyright © 2008-2015 BestReptileSites.com
Frog Favicon by
Gina Mikel
.
Top left BestReptileSites.com banner partially made using tubes from
graphicssoft.about.com
.
Website thumbnails provided by BitPixels
Image of turtle closeup from
Wikimedia Commons
and published under the
GNU Free Documentation license
version 1.2 or later. Image has been resized.
Image of blue crested lizard closeup from
Wikimedia Commons
and published under the
Creative Commons Share Alike 2.0 Generic license
version 1.2 or later.
Hotvsnot.com Pets Directory
|
Directory Critic
|
All Animal Websites
Reptile Talk
|
Datenbiotop.de toplist
|
Terraristic Top 100