Reptile & Amphibian Directory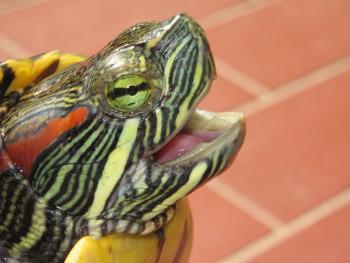 Hello and welcome to Best Reptile Sites Reptile Links Directory.
We are a human edited reptile directory so each site is checked for quality before inclusion.
We have lots of great reptile and amphibian Web sites so please browse our categories. You'll find many great reptile sites here.
Add Your Reptile or Amphibian Site
Featured Reptile Sites
Categories
---
Latest Reptile & Amphibian Links
Jworlds
Decorative custom reptile cages providing a tropical rainforest or desert habitat. These enclosures can contain large pools of water which provide bathing & humidity as well as being equipped with an easy rinse and flush system making maintenance easy.
Added September 9, 2014 - Category: Reptile Supplies | Cages
---
Pet Turtles & Cage Setup
Setup your pet turtle cage properly. Did you know that these reptiles need aquariums with larger floor space than aquarium height? It only makes sense that a turtle needs the tank bottom more than height. Visit for more info.
Added August 26, 2014 - Category: Turtles & Turtoises
---
Mealworm Complete Guide
People love to take care of their pets properly and a large part of that is feeding them good nutritional food. Thatís where the mealworm comes in.
Added August 26, 2014 - Category: Insects / Arachnids
---
Pet Portraits and Wildlife Art
Beautiful pet portraits in pastel from photos by Karie-Ann Cooper. All pets catered for, from dogs, cats and horses to the more exotic including reptiles. Affordable prices
Added June 31, 2014 - Category: Art & Gifts
---
Reptile Nation
Here at Reptile Nation we strive to to bring you the best reptile shows in the world while attempting to educate in the process. We look forward to seeing you at one of our future Reptile Super Shows!
Added June 20, 2014 - Category: Reptile Organizations
---
---
Privacy Policy
|
Sitemap
Copyright © 2008-2014 BestReptileSites.com
Frog Favicon by
Gina Mikel
.
Top left BestReptileSites.com banner partially made using tubes from
graphicssoft.about.com
.
Website thumbnails provided by BitPixels
Image of turtle closeup from
Wikimedia Commons
and published under the
GNU Free Documentation license
version 1.2 or later. Image has been resized.
Image of blue crested lizard closeup from
Wikimedia Commons
and published under the
Creative Commons Share Alike 2.0 Generic license
version 1.2 or later.
Hotvsnot.com Pets Directory
|
Directory Critic
|
All Animal Websites
Reptile Talk
|
Datenbiotop.de toplist
|
Terraristic Top 100